On the press interview with Daisuke during the Worlds 2008, the press asked Daisuke about the pressure. "Everybody said so. I don't have any pressure." Daisuke added "Cause I want to be a champion, that's why!"
According to his latest interview, he also talked about his competitors Lambiel and Joubert, "They will do quads definitely, so I have to jump completely at first and appeal other elements."
世界フィギュア選手権が開催中にプレスインタビューがあり、高橋選手がプレッシャーについて英語のインタビューに答えた。
「皆さん、そう言いますが、プレッシャーはありません。なぜなら僕自身が優勝したいからです。」
さらに最近のインタビューではライバルのランビエール選手やジュベール選手について語っている。
「ランビエールも、ジュベールも4回転(ジャンプ)を入れてくると思う。自分はジャンプを決めた上で、後の部分でもアピールしたい」と意欲を示した。(イエーテボリ時事ドットコム)
高橋、言葉に自信漂わす=世界フィギュア
http://www.jiji.com/jc/c?g=spo_30&k=2008032000009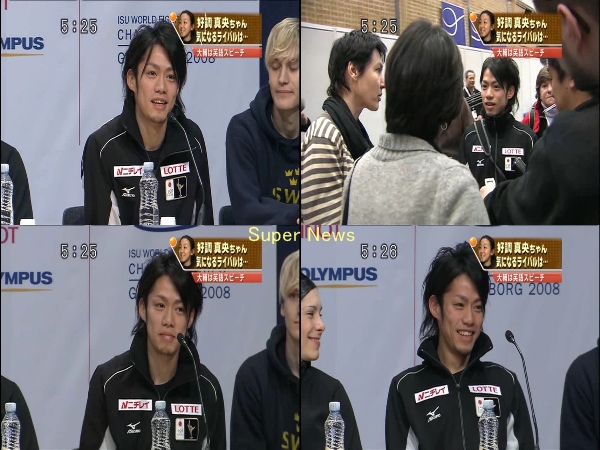 _________________
GO DAISUKE!!